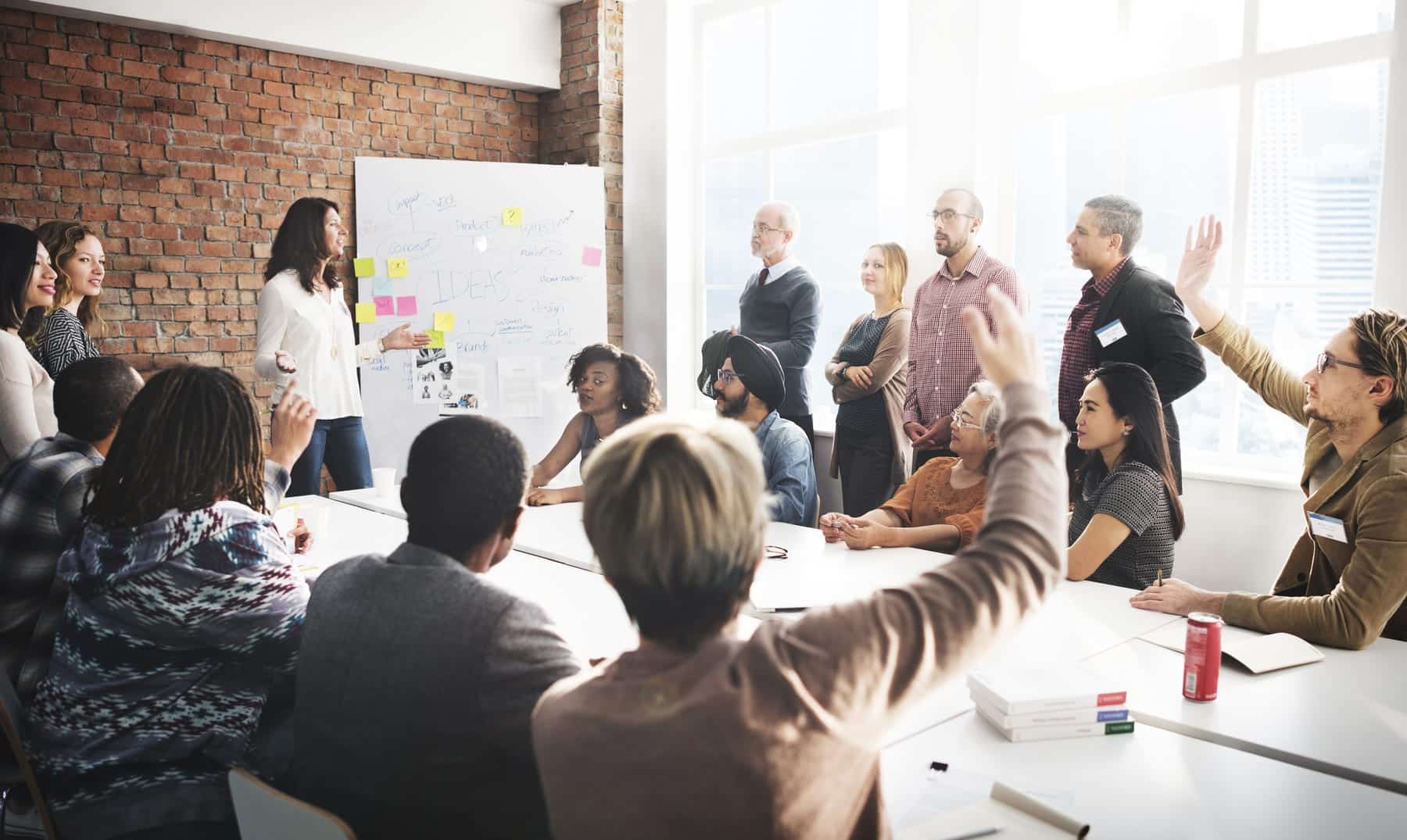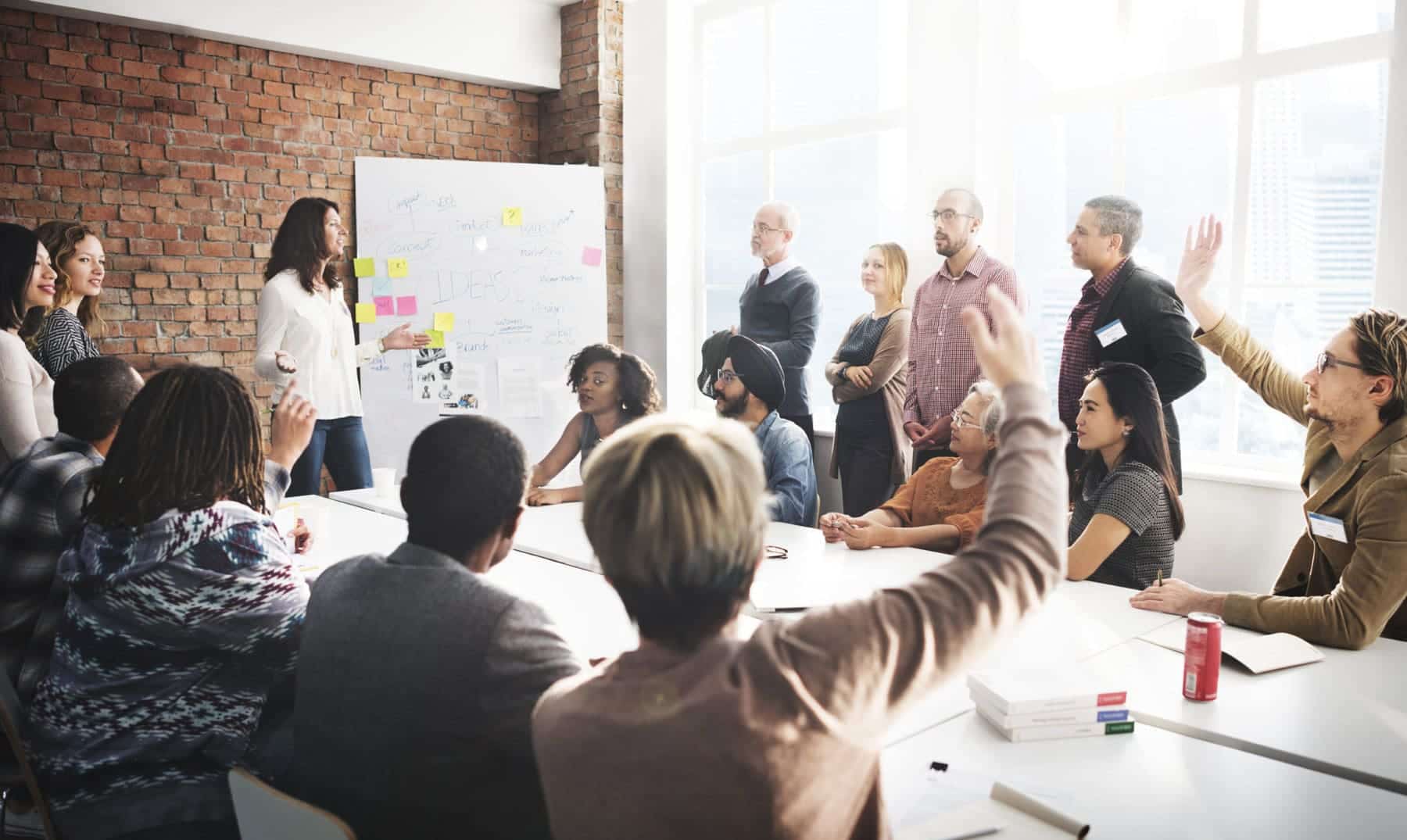 About CONSENSUS
In addition to our educational offers, CONSENSUS advises companies in the field of leadership and organizational development – scientifically sound and tried and tested through extensive practical experience.
Why CONSENSUS Campus is for you
Real experts - real practical cases
All CONSENSUS trainers are experienced, practicing mediation professionals from the CONSENSUS team, which analyzes processes, develops strategies and carries out customized interventions for clients from business and administration. They come to your training seminar directly from a team building workshop, a coaching or a business mediation they just conducted. From time to time you even have the opportunity to attend a conflict resolution process in practice or an in-house workshop. As a result, you learn directly at the interface to practice and benefit from current CONSENSUS cases.
Mediation training 4.0
At CONSENSUS Campus we prepare you for the most important future trends in mediation. This includes mediation in agile structures as well as live online mediation, which suddenly became indispensable due to the corona crisis and has become increasingly important on the market. Even in our basic training, we teach you essential digital skills in our virtual classroom. The personal encounter on site is and remains the focus of our training. With our innovative blended learning concept, you will learn the most important methods so that you, as a mediator, can work empathetically with conflicting parties in both real and virtual space. So you are crisis-proof and fit for the future.
Small learning groups with a lot of variety and personal support
At CONSENSUS Campus you will be part of a small learning group of up to eight participants enjoying the personal, customized support of your trainers and mentors. We value a lively, entertaining curriculum: presentations in the plenary alternate with interactive exercises and role-playing games. You will be taught by different experts from our team and at the same time have a constant contact person who will accompany you throughout your learning journey and above all support you with case work. You will benefit from the diversity of our team, get to know the different facets of mediation and always have a common thread.
Scientifically based curriculum
Together with experts from the field, renowned scientists design your curriculum and visit your training seminar. This is how we ensure that the latest findings from communication science, psychology and research on the impact of mediation are conveyed to you. You will not only receive a tool box, but also an in-depth understanding of how and why your methods work.
International orientation and networking
The CONSENSUS team is active all over Europe and teaches in several major German cities, with an additional Brussels Campus in the planning stage. Thanks to our participation in the annual mediation competition of the International Chamber of Commerce in Paris, we cultivate our contacts with leading mediators from all over the world. As the first training institute in Germany, we are proud to be pioneers adapting international standards in our mediation training and being part of an international network connected through the International Mediation Institute (IMI). Individuals who successfully complete our training program will be recognised as IMI Qualified Mediators. This way, you will become part of an extensive network of alumni and CONSENSUS mediators who maintain a lively collegial and professional exchange after completion of their training. In addition to German-language courses, we are the only training institute in Germany to offer English-language mediation training. As part of the mediation training, we promote intercultural competence and a look outside the box.
Find your own practical cases: We help you!
Towards the end of your training, prospective mediators are particularly concerned with one question: How do I get my own first cases now? To support you in this, CONSENSUS Campus is cooperating with mediator-finden.de, a specialized online search portal for mediation. As a CONSENSUS Campus graduate, you have the opportunity to be listed free of charge for one year on the respected platform www.mediator-finden.de with a personal profile, your photo, and a link to your homepage, in the upscale "Profi" contract model including expanded search functions. This increases your chances of gaining practical experience as a mediator in the shortest possible time, of finding your recognition case for initial certification and/or further cases for obtaining your title.
To make your Internet presence authentic and appealing to future clients, CONSENSUS Campus will give you another special gift at the conclusion of your mediation training: a 60-90 minute one-on-one coaching session on "Online marketing for mediators - how do I build my first client base?" The experienced consultants of the company MH Marketing GmbH (https://mathiasheinke.de/) will show you professional ways how to present yourself authentically on the internet and how to get new mandates and orders regularly and reliably via digital processes. The consultants of MH Marketing support both newcomers and advanced users with decades of experience in the market.
When you book our Add-on Practice Package, we guarantee to provide you with your own mediation or co-mediation case within one year of completing the basic course plus we carry out the subsequent supervision, so that together with the training course you will meet all the requirements for the title of "Certified Mediator". CONSENSUS makes it easy for you to start practicing as a mediator!


The 3 pillars
The CONSENSUS group
The CONSENSUS Campus  is part of the CONSENSUS group. With the three pillars Campus , Analytics  and Interventions, the CONSENSUS group treats three aspects that are essential for the management and organizational development of companies that are mutually exclusive complement and reinforce.
CONSENSUS offers companies a comprehensive range of services to answer all questions in the area of leadership and organizational development – scientifically sound and tried and tested through extensive practical experience.

CAMPUS
The CONSENSUS Campus is a competent professionalization partner and service provider with a focus on interest management, leadership and employee development and organizational development and offers an excellent opportunity for people to acquire the latest knowledge and experience in order to master the current challenges of our time.

ANALYTICS
Here, operational processes and "leadership phenomena" and the effects of leadership on corporate success are analyzed quantitatively and qualitatively.
Example of a specific analytics job: We have different levels of sick leave in different, comparable departments. What are the reasons for this?

INTERVENTIONS
Building on the results from the ANALYTICS area, planning and implementation of targeted, effective interventions are carefully coordinated with the customer. These lead to measurable improvements in the status quo.

Managers
Leadership is conflict resolution! This applies all the more to the extent that hierarchical structures relativize or dissolve. In project teams, when working in cross-company groups, it is increasingly important to achieve solutions that are beyond the hierarchical assertion of formal power. This requires special skills to understand different perspectives and ultimately to develop solutions that are sustainable and sustainable because they are shared by everyone involved.

Companies & Organizations
Companies and organizations from all industries and fields of activity benefit from specific professionalization concepts and further training offers for their employees that are based on the corporate strategy.
With unique professionalization quotas, companies and organizations can develop the skills and potential of their managers and employees in a cost-effective manner.

Conflict mediators
For mediators who have already completed further training and want to further deepen their knowledge within the framework of the legally required further training, innovative further training and in-depth topics are available that are tailored to current requirements.
People who want to opt for in-depth advanced training to become a certified mediator with a focus on economics and interest management will find a detailed description of the further training content, dates, prices and additional options offered by the Consensus Campus here.

Independent entrepreneurs
As a self-employed entrepreneur, you may be in project and price negotiations with larger companies and sit across from trained buyers. Or you are in the middle of a project and there are massively different opinions about the type and scope of the tasks and their execution. With in-depth training in negotiation and interest management, you will be able to solve situations in a practical and factual manner.
Get to know us
The Team behind CONSENSUS Campus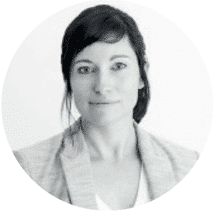 Dr. Andrea Hartmann-Piraudeau
Managing Director CONSENSUS GmbH
Andrea Hartmann-Piraudeau is a trained mediator (IMI certified). She is conceptually and organizationally responsible for CONSENSUS Campus.
Your focus at CONSENSUS Campus is:
Internationalization
Digitization
Evaluation
Strategic future orientation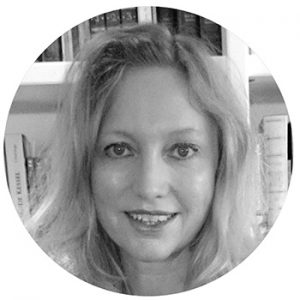 Dr. Imke Wulfmeyer

Authorized Signatory of CONSENSUS GmbH, Head of CONSENSUS Campus

Dr. Imke Wulfmeyer is a lawyer, certified and licensed mediator (BM / BAFM) in her own practice and leads mediation training at CONSENSUS Campus at all locations. You optimize and update the CONSENSUS campus education and training concept, ensure quality assurance and open up for future trends. She conducts individual interviews with all interested parties and answers questions about the details.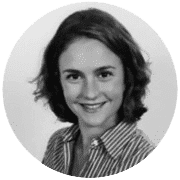 Alexandra Kieffer
Training support / coordination at CONSENSUS Campus
Double Masters in "Peace & Conflict Studies" in Marburg and Canterbury (UK)
Participation in international mediation competitions
Graduate of mediation training at CONSENSUS CAMPUS Stuttgart
Main focus: international and intercultural mediation.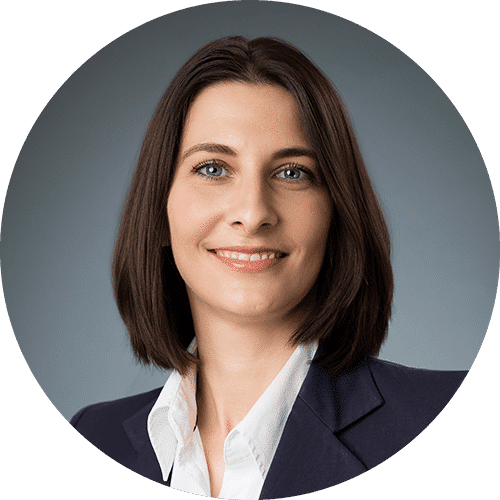 Sabrina Beichter
Training support / coordination at CONSENSUS Campus
Studied economist (University of Hohenheim)
Long-standing consultant in the area of advocacy
Responsible for finance, human resources and IT at CONSENSUS GmbH </ li>