IMI Certified Mediation Trainings 
Our outstanding lecturers from business and science pass on their personal experience to you as part of our courses. What training are you interested in?
CONSENSUS Campus In Berlin
CONSENSUS Campus In Hamburg
CONSENSUS Campus In Stuttgart
CONSENSUS Campus in Frankfurt
A new CONSENSUS campus is currently being built here.
CONSENSUS Campus in Brussels
A new CONSENSUS campus is currently being built here.
CONSENSUS Campus in München
A new CONSENSUS campus is currently being built here.
CONSENSUS Campus on Sylt
A new CONSENSUS campus is currently being built here.
Receive an international and university certified mediation training enabling you to negotiate and mediate conflicts in different fields.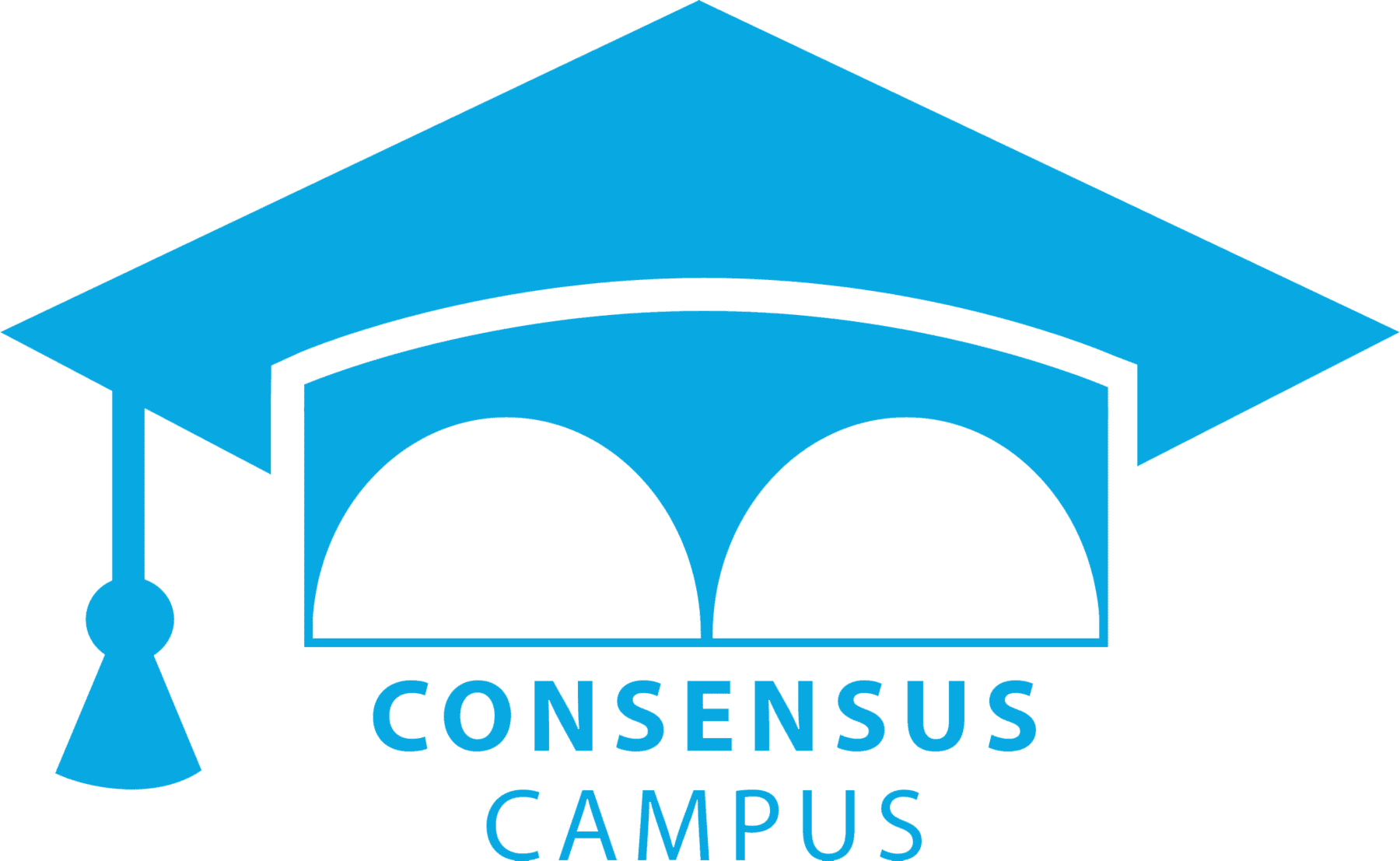 Become a Certified Mediator in Germany
120 HOURS, 5 Modules, 6 months

Mediation Training to become a "Certified Mediator" in Germany
40 HOURS in 12 weeks Live online training
Become an international recognised mediator.
Free Webinars & Mediation Media Library
Our esteemed colleagues from around the globe share their expertise and give an insight into their working field in ADR, Mediation and Conflict Resolution.
Webinars on topics around mediation and ADR conducted by our colleagues and conflict resolution experts from around the world. Find out more about upcoming webinars HERE.
Your contact persons
We are here to help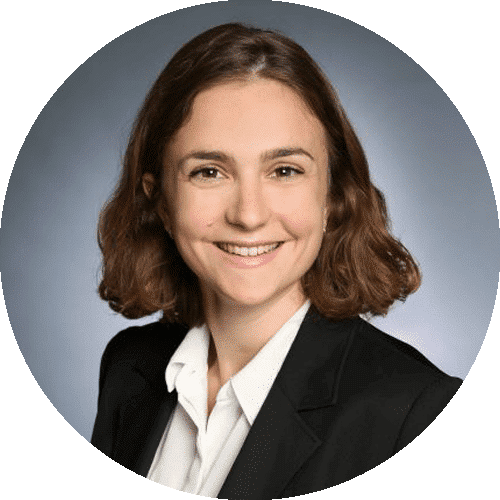 Alexandra Kieffer
Alexandra Kieffer is responsible for training supervision / coordination at CONSENSUS Campus. She will be happy to answer any questions you have about our educational offer.
Find your own practice cases: We help you!
Be listed on "mediator-finden.de" for one year free of charge!
CONSENSUS runs a partner programme with mediator-finden.de.
Your skills as a mediator
With our training you cover a wide range of competencies based on knowledge, skills and self-reflection: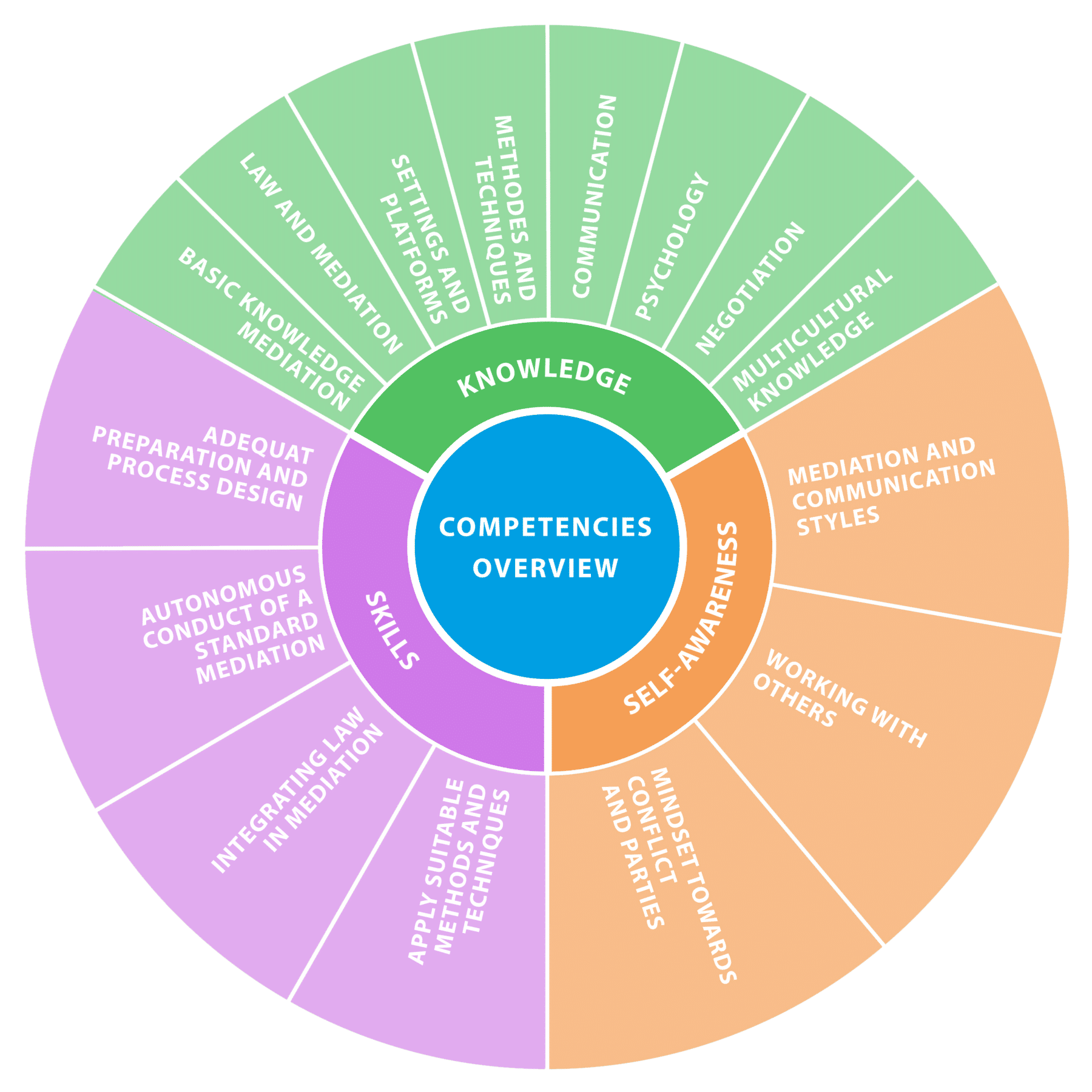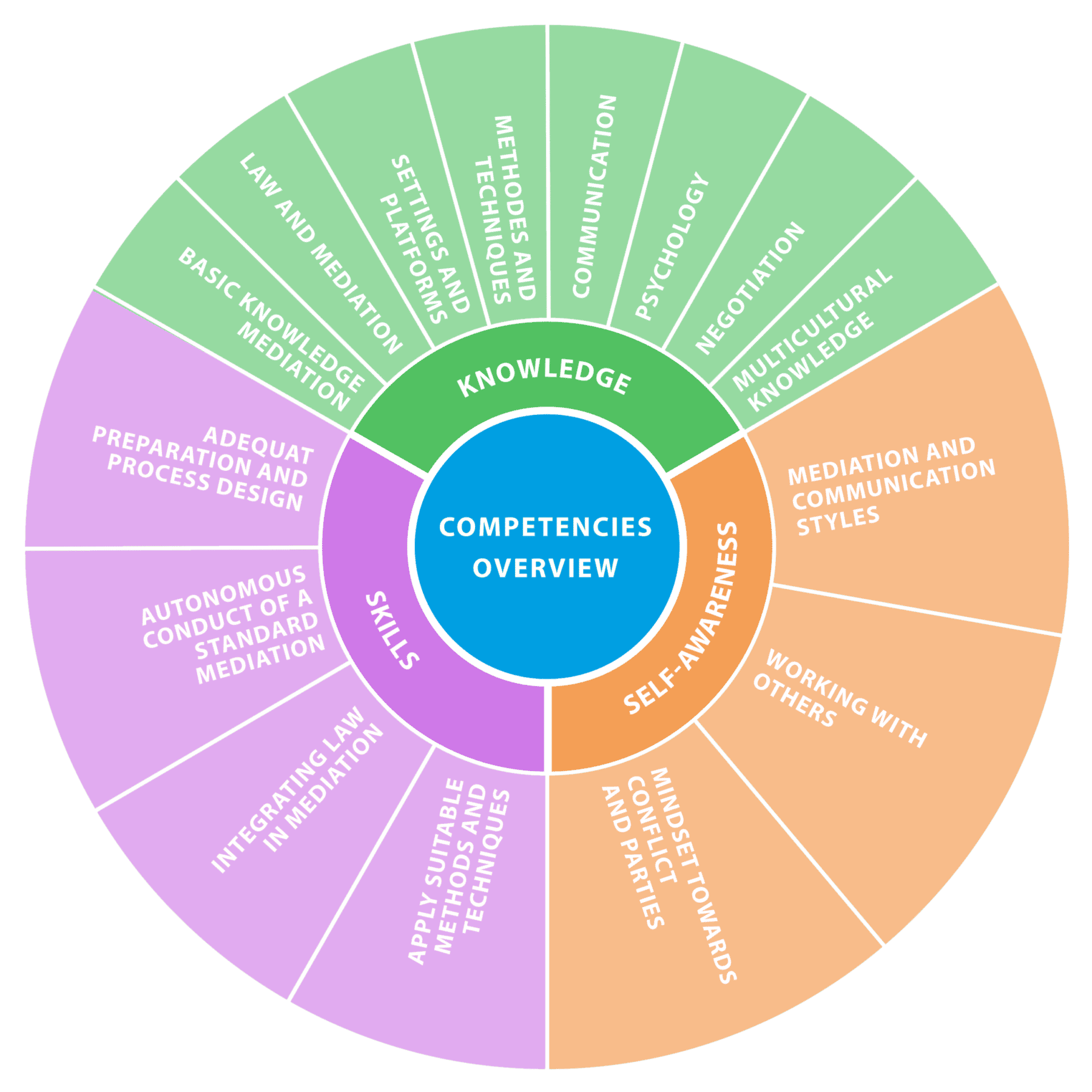 Managers
Leadership is conflict resolution! This applies all the more to the extent that hierarchical structures relativize or dissolve. In project teams, when working in cross-company groups, it is increasingly important to achieve solutions that are beyond the hierarchical assertion of formal power. This requires special skills to understand different perspectives and ultimately to develop solutions that are sustainable and sustainable because they are shared by everyone involved.

Companies & Organizations
Companies and organizations from all industries and fields of activity benefit from specific professionalization concepts and further training offers for their employees that are based on the corporate strategy.
With unique professionalization quotas, companies and organizations can develop the skills and potential of their managers and employees in a cost-effective manner.

Conflict mediators
For mediators who have already completed further training and want to further deepen their knowledge within the framework of the legally required further training, innovative further training and in-depth topics are available that are tailored to current requirements.
People who want to opt for in-depth advanced training to become a certified mediator with a focus on economics and interest management will find a detailed description of the further training content, dates, prices and additional options offered by the Consensus Campus here.

Independent entrepreneurs
As a self-employed entrepreneur, you may be in project and price negotiations with larger companies and sit across from trained buyers. Or you are in the middle of a project and there are massively different opinions about the type and scope of the tasks and their execution. With in-depth training in negotiation and interest management, you will be able to solve situations in a practical and factual manner.
"A strong format, paired with optimal course support, has made mediator training an absolute win for me. I am fit for mediation. Thanks to the whole CONSENSUS team."
Christina Ehms
Graduate of the training course to become a certified mediator, April 7, 2019
I liked the various offers in the modules best. The techniques have been explained or demonstrated so well that I am already incorporating many into my work.
Rotraud Konca
Certified mediator. Head of Equal Opportunities Office at the University of Hohenheim, 02.09.2018
The different lecturers, varied seminar days and the different backgrounds of the participants make the course particularly great and worth experiencing. On the side of CONSENSUS there was an open ear for all questions and concerns.
Ann-Kathrin Balle
Graduate training course - certified mediator, February 2020
- FORCAM GmbH
Varied and exciting topic modules, carried out by very competent trainers, have made mediation training a great pleasure.
Eva H.
Graduate training course - certified mediator, February 2020
- DFROST
In mediator training, care was taken to ensure that all participants were actively involved in the tasks, discussions and practical cases. It was also possible to bring in own case studies from everyday work.
Vanessa H.
Graduate training course - certified mediator, February 2020
An excellent deepening of my competence in dealing with conflicts in working life. Helps to learn specific instruments. But also practice from a meta perspective with a helpful look at embedding the conflict. Recommendable!
Ute G.
Graduate training course - certified mediator, February 2020
I found this training really successful. It absolutely met my expectations. It will have a lasting effect in my life. I realized how important it is to respond to interests and needs and how different the perceptions can be.
Thomas Tröster
Graduate mediation training Stuttgart, February 2020
The team of lecturers is extremely competent and experienced. In addition to knowledge, tips & practical examples, we were also provided with above-average snacks, cakes, coffee and drinks. Thank you for the exciting & pleasant time!
Felix B.
Graduate in mediation training Stuttgart, February 2020
One of the most valuable trainings in my life. Both privately and in business, a new way in which conflicts can be solved methodically and practically. It confirms how much the focus is on people and their needs.
Graduate of the mediation course Stuttgart, February 20200
I liked the course very much because not only theory but also a lot of practical exercises were done to be able to apply the theoretical knowledge. It was very varied and educational.
Natalie P.
Graduate in mediation training Stuttgart, February 2020
FAQ
Frequently asked questions
1. How do the module weekends work?
The mediation training comprises 120 hours: 5 modules with 24 hours of teaching each. The face-to-face teaching takes place in centrally located CONSENSUS Campus training rooms. The learning unit on live online mediation is taught in the virtual classroom.
2. What are the requirements for mediation training?
Prerequisites for participation in the mediation training are a completed academic education and/ or at least five years of relevant professional experience, a minimum age of 24 years and the submission of a CV.
3. What happens if I miss a module weekend?
CONSENSUS CAMPUS is represented in various locations. We offer our participants the opportunity to switch between locations for individual modules. This may be the case if a participant cannot attend the module for health reasons or is prevented from attending due to work or other reasons. In these cases, it is possible to complete the corresponding module at another CONSENSUS CAMPUS (subject to availability).
4. What are the main focuses of mediation training at the CONSENSUS Campus?
CONSENSUS CAMPUS lecturers have different professional backgrounds and focuses. An interdisciplinary approach from the fields of law, communication science, psychology, economics, etc. ensures that different aspects of mediation are considered. The lecturers are active in different fields of mediation: Business mediation, family mediation, but also coaching and team mediation.
5. Who are the CONSENSUS Campus trainers?
CONSENSUS Campus trainers have different professional backgrounds and focuses. An interdisciplinarity from law, communication science, psychology, economics and others ensures to look at different aspects of mediation. All CONSENSUS Campus trainers are trained and practising mediators working in different fields of mediation: Business mediation, family mediation, intra-company mediation and mediation in the public sphere.
6. What is part of the training - in addition to the 120 hours of classroom instruction?
In order to successfully complete the training course to become a certified mediator, it is necessary - in addition to the 120 hours of face-to-face teaching at CONSENSUS CAMPUS - to mediate a case yourself (in the course of the year following completion of the training) as well as individual case supervision and corresponding case documentation.
7. What is covered by the course fees?
The course fees include the training course in accordance with the ZMediatAusbV to become a certified mediator (m/f/d) with 120 attendance hours spread over five three-day modules, all teaching materials and the holding of the final colloquium.
8. Who do I get supervision from?
CONSENSUS CAMPUS itself conducts supervision for graduates of our mediation training for a fee. All our trainers can be booked for supervision. However, supervision can be offered by anyone who is experienced and active in the field of mediation/coaching. If the necessary qualifications are proven, supervision can also be carried out by external supervisors. A corresponding documentation afterwards should provide information about the supervisor's activity. More information on supervision can be found HERE.
9. How can the course fee be paid?
The course fee can be paid all at once or in four instalments for a small additional payment.
10. International Standards
As the first training institute in Germany, we are proud to be pioneers adapting international standards in our mediation training and being part of an international network connected through the International Mediation Institute. Our trainings are IMI certified. Individuals who successfully complete our training program are eligable to become IMI Qualified Mediators.