Reliable, complete implementation of the courses even in times of crisis!
If face-to-face classes are not always possible on site, individual modules will be based on ours
proven blended learning concept takes place live online and interactively on the virtual CONSENSUS campus.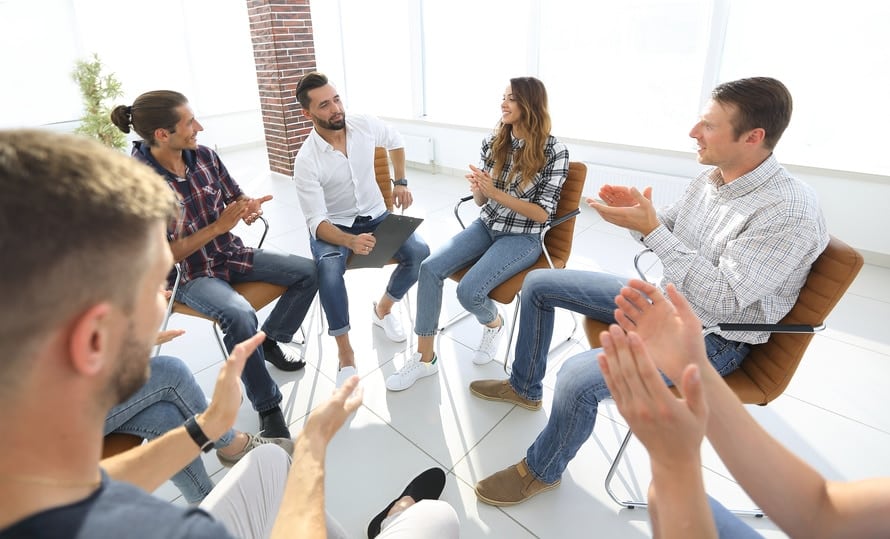 Training as an Inhouse Conflict Controller
An effective form of prophylactic conflict work in the company is the training of in-house employees to become conflict controllers.
3 seminars – 2 days each
This course will be held in German language.
The CONSENSUS Campus – Training as a conflict controller
increases employee satisfaction and productivity
contributes to a positive culture of organization and debate
lowers the avoidable costs of conflict, especially through preventive measures
facilitates strategy development and change processes
In six one-day workshops you will become an internal conflict manager within your organization.
What is it about?
Particularly in times of crisis, managers are repeatedly confronted with challenging discussion and negotiation situations. In order to be able to act confidently and solution-oriented, they need a high degree of communication and conflict competence. We teach and refine these skills within the framework of our CONSENSUS Campus – Conflict Resolution Training. In this way, conflicts can be clarified quickly and professionally, and sustainable relationships within the team, between departments and with external partners can be established and maintained.
Leading means to a large extent preventing conflicts and resolving conflicts. For this reason, conflict controller training for public administration and companies is above all a first-class, scientifically based management training.
At the same time, organizations can contribute extremely effectively to a good conflict culture and improve their reputation by promoting further training of their managers on the topic of conflict management or even offering it in-house. From the perspective of the executive, it is not only an expression of appreciation, but also a clear added value for their own CV and career opportunities if the employer enables them to complete a qualified, in-service conflict management training.
How is the course structured?
We offer our training, which is condensed into six full-day workshops, on the one hand at our offices in Stuttgart, Hamburg or Berlin, and on the other hand as in-house training at companies or in public administration. In the case of in-house training, we are happy to adapt to the wishes of the client with regard to the time schedule and the content focus of the course.
Our experienced trainers teach six to ten participants in interactive small groups; for larger groups we use several co-trainers, so that at least one trainer teaches a maximum of ten participants.
Classes consist of an entertaining alternation of theoretical input and practical exercises with group work and many role plays.
The participants learn to prevent conflicts through appropriate communication, to recognize and classify conflicts and to clarify them. The training teaches the basics of conflict diagnosis and internal mediation within the organization. In addition to a toolbox of helpful methods that the participants practice in small groups, special emphasis is placed on the psychological factors of a conflict and the reflection of their own conflict behavior.
What degree do the graduates* achieve?
After successful completion of this intensive course, participants receive the exclusive CONSENSUS certificate "Conflict controller/internal mediator". This certifies that they have completed a suitable training according to § 5 para. 1 Mediation Act, so that they can call themselves "mediator" if they continue to attend the corresponding training. This further training is credited towards the CONSENSUS Campus training courses for certified mediators (legally protected title according to § 5 Para. 2 Mediation Act in connection with § 1 ZMediat-AusbV) and towards the CONSENSUS Campus conflict controller training, so that participants can subsequently complete this further training at a reduced price and with a reduced number of hours.
What can the graduates* subsequently do for the company or organization?
The graduates are available as internal company or administration mediators and conciliators to help with words and deeds across departments whenever there are problems, misunderstandings or conflicts in their organization.
As the first point of contact in the event of conflicts in the organization, they can give tips on how to improve communication, moderate a conflict discussion themselves or show those affected the way to the responsible institution (e.g. equal opportunity commissioner, ombudsperson, etc.).
In difficult cases, they can suggest mediation by internal or external certified mediators with special expertise and draw on the CONSENSUS network.
As managers and in negotiations of all kinds, they use their communicative skills and their conflict competence, whereby they
achieve beneficial results for the organization,
promote the working atmosphere and employee loyalty
and help to reduce the costs arising from unresolved or uncontrolled conflicts.
Please note: the course will take place with a minimum of 7 participants (except for in-house events).
Stuttgart, Hamburg, Berlin or in-house
Seminar dates in Stuttgart, Hamburg or Berlin
Seminar dates take place with a minimum number of 7 participants.

Investment for individuals
The participation fee is EUR 1,600 plus VAT for six day workshops.
Seminar dates in-house events
We are happy to arrange individual appointments with you.

Investment for in-house events
The fee amounts to EUR 9,500 plus VAT for six day workshops with a maximum of 10 participants*. Travel expenses will be charged separately.
Training as a conflict controller
Sign up now or send us a non-binding inquiry for your in-house event!
This course will be held in German language.
We are there for you
Your contact persons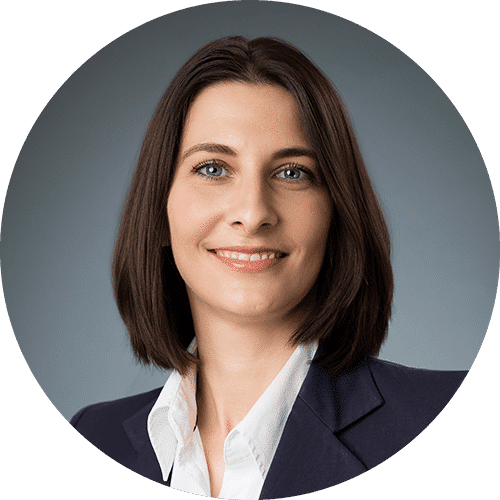 Sabrina Beichter
Sabrina Beichter is responsible for training supervision / coordination at CONSENSUS Campus. She will be happy to answer all your questions about our educational offers.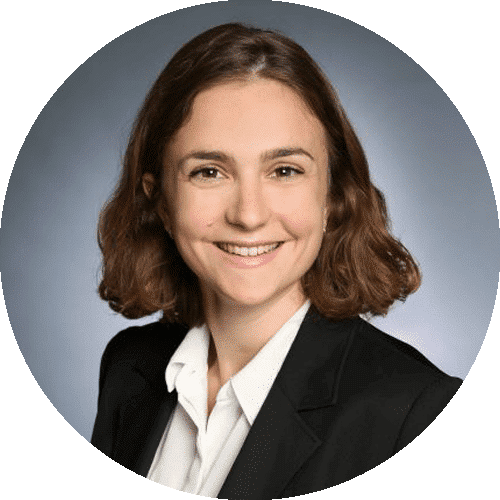 Alexandra Kieffer
Alexandra Kieffer is responsible for training supervision / coordination at CONSENSUS Campus. She will be happy to answer all your questions about our educational offers.
Info
How to reach us
Do you have any questions about our courses? Arrange a personal free consultation appointment now:
"A strong format, paired with optimal course support, has made mediator training an absolute win for me. I am fit for mediation. Thanks to the whole CONSENSUS team."
Christina Ehms
Graduate of the training course to become a certified mediator, April 7, 2019
I liked the various offers in the modules best. The techniques have been explained or demonstrated so well that I am already incorporating many into my work.
Rotraud Konca
Certified mediator. Head of Equal Opportunities Office at the University of Hohenheim, 02.09.2018
The different lecturers, varied seminar days and the different backgrounds of the participants make the course particularly great and worth experiencing. On the side of CONSENSUS there was an open ear for all questions and concerns.
Ann-Kathrin Balle
Graduate training course - certified mediator, February 2020
- FORCAM GmbH
Varied and exciting topic modules, carried out by very competent trainers, have made mediation training a great pleasure.
Eva H.
Graduate training course - certified mediator, February 2020
- DFROST
In mediator training, care was taken to ensure that all participants were actively involved in the tasks, discussions and practical cases. It was also possible to bring in own case studies from everyday work.
Vanessa H.
Graduate training course - certified mediator, February 2020
An excellent deepening of my competence in dealing with conflicts in working life. Helps to learn specific instruments. But also practice from a meta perspective with a helpful look at embedding the conflict. Recommendable!
Ute G.
Graduate training course - certified mediator, February 2020
I found this training really successful. It absolutely met my expectations. It will have a lasting effect in my life. I realized how important it is to respond to interests and needs and how different the perceptions can be.
Thomas Tröster
Graduate mediation training Stuttgart, February 2020
The team of lecturers is extremely competent and experienced. In addition to knowledge, tips & practical examples, we were also provided with above-average snacks, cakes, coffee and drinks. Thank you for the exciting & pleasant time!
Felix B.
Graduate in mediation training Stuttgart, February 2020
One of the most valuable trainings in my life. Both privately and in business, a new way in which conflicts can be solved methodically and practically. It confirms how much the focus is on people and their needs.
Graduate of the mediation course Stuttgart, February 20200
I liked the course very much because not only theory but also a lot of practical exercises were done to be able to apply the theoretical knowledge. It was very varied and educational.
Natalie P.
Graduate in mediation training Stuttgart, February 2020
Real experts - real practical cases
All CONSENSUS trainers are experienced, practicing mediation professionals from the CONSENSUS team, which analyzes processes, develops strategies and carries out customized interventions for clients from business and administration. They come to your training seminar directly from a team building workshop, a coaching or a business mediation they just conducted. From time to time you even have the opportunity to attend a conflict resolution process in practice or an in-house workshop. As a result, you learn directly at the interface to practice and benefit from current CONSENSUS cases.
Mediation training 4.0
At CONSENSUS Campus we prepare you for the most important future trends in mediation. This includes mediation in agile structures as well as live online mediation, which suddenly became indispensable due to the corona crisis and has become increasingly important on the market. Even in our basic training, we teach you essential digital skills in our virtual classroom. The personal encounter on site is and remains the focus of our training. With our innovative blended learning concept, you will learn the most important methods so that you, as a mediator, can work empathetically with conflicting parties in both real and virtual space. So you are crisis-proof and fit for the future.
Small learning groups with a lot of variety and personal support
At CONSENSUS Campus you will be part of a small learning group of up to eight participants enjoying the personal, customized support of your trainers and mentors. We value a lively, entertaining curriculum: presentations in the plenary alternate with interactive exercises and role-playing games. You will be taught by different experts from our team and at the same time have a constant contact person who will accompany you throughout your learning journey and above all support you with case work. You will benefit from the diversity of our team, get to know the different facets of mediation and always have a common thread.
International orientation and networking
The CONSENSUS team is active all over Europe and teaches in several major German cities, with an additional Brussels Campus in the planning stage. Thanks to our participation in the annual mediation competition of the International Chamber of Commerce in Paris, we cultivate our contacts with leading mediators from all over the world. As the first training institute in Germany, we are proud to be pioneers adapting international standards in our mediation training and being part of an international network connected through the International Mediation Institute (IMI). Individuals who successfully complete our training program will be recognised as IMI Qualified Mediators. This way, you will become part of an extensive network of alumni and CONSENSUS mediators who maintain a lively collegial and professional exchange after completion of their training. In addition to German-language courses, we are the only training institute in Germany to offer English-language mediation training. As part of the mediation training, we promote intercultural competence and a look outside the box.
Scientifically based curriculum
Together with experts from the field, renowned scientists design your curriculum and visit your training seminar. This is how we ensure that the latest findings from communication science, psychology and research on the impact of mediation are conveyed to you. You will not only receive a tool box, but also an in-depth understanding of how and why your methods work.
Find your own practical cases: We help you!
As CONSENSUS Campus alumni, you have the exclusive and free option of being registered on the platform https://konsens-fuer-alle.de/listen, thus increasing your chances of gaining practical experience as a mediator in the shortest possible time, e.g. for your first mediation case needed for initial certification and / or other cases for maintaining your title. When you book our Add-on Practice Package, we even guarantee to provide you with your own mediation or co-mediation case within one year of completing the basic course plus we carry out the subsequent supervision, so that together with the training course you will meet all the requirements for the title of "Certified Mediator". CONSENSUS makes it easy for you to start practicing as a mediator!